Thoughtfully Engineered Kids' Bikes for Ages Between 4-6 years:
Four wheels move the body; two wheels move the soul. Make way for TRU 1.6, best cycle for 4-6 years kids, a dream to behold. Once you live it, there's no turning back from the Lala land. It is the best cycle for 4 Years Old.
It's time to discover the joy of riding. Learning to ride just got more fun.
Engineered with the durability of aluminum alloy

Long wheelbase & Super light in weight

A kid-friendly design

Designed for Boys & Girls

Easy handling with low entry & very low sitting position

With a steering geometry that provides stability and good balance.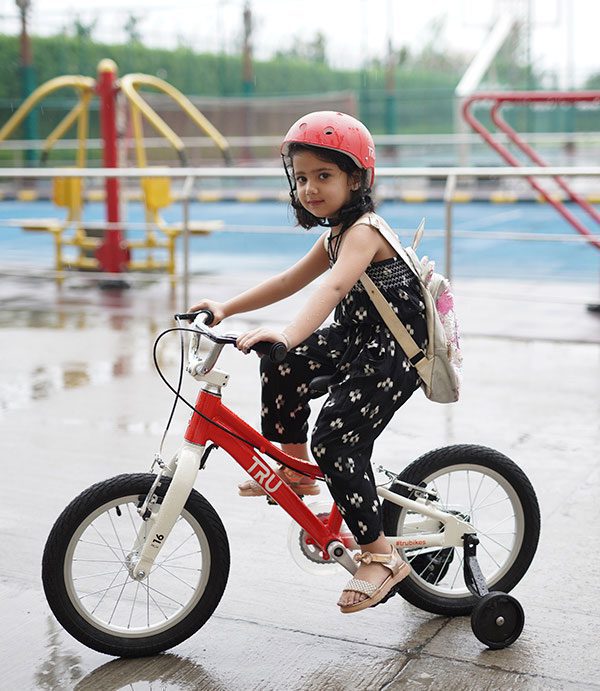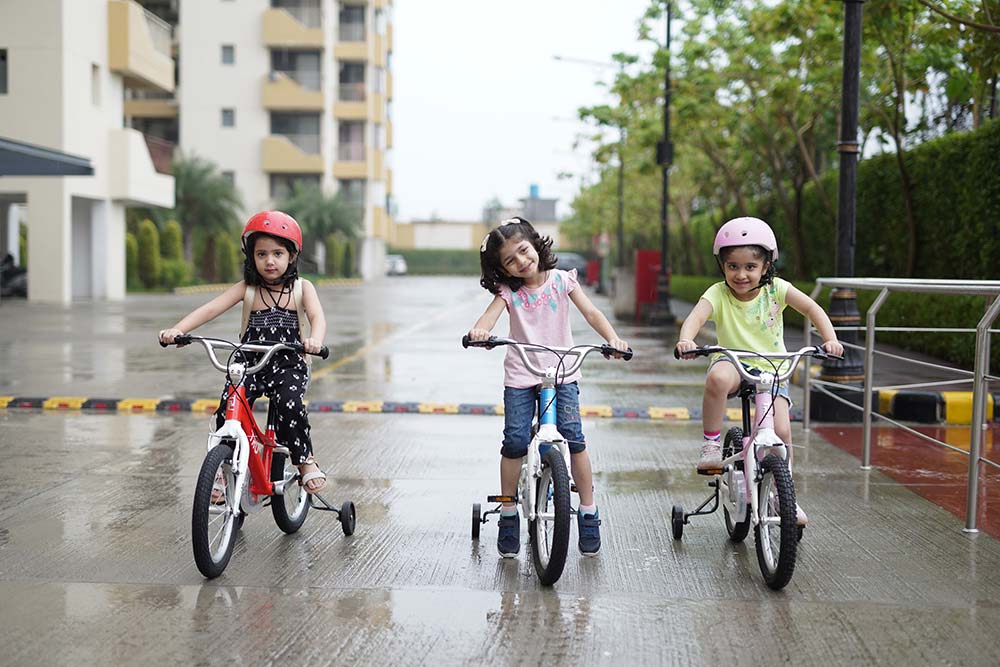 The perfect kids Bicycle for the perfect YOU:
These bikes for 4-6 years kids "fit as per your child's needs." Wide handlebars to align properly with the shoulder width and arm length of the children and an ergonomically designed saddle to fit children's pelvis, this bike is curated exclusively for your child. Whether it's a 6 year old boy or a 6 year-old girl, 5 year old boy or a 5-year-old girl or 4 year old boy or a 4 year-old girl, Tru 1.6 is undeniably the best kids' bike in India.
Shop Online for Kids Bicycles for your Lil One (4-6 years Kids)
It's time to catch up with the storm and discover what the world holds for your little ones, with Tru Bikes, perfect bikes for 4-6 years old boys or girls. These online baby bicycles are indeed a showstopper.
TRU 1.6: Age: 4-6 Years, Height: 3'5"– 4'0", Weight: 8.7 KG
Time to shop this best Tru 1.6 kids cycle online at a value for money price.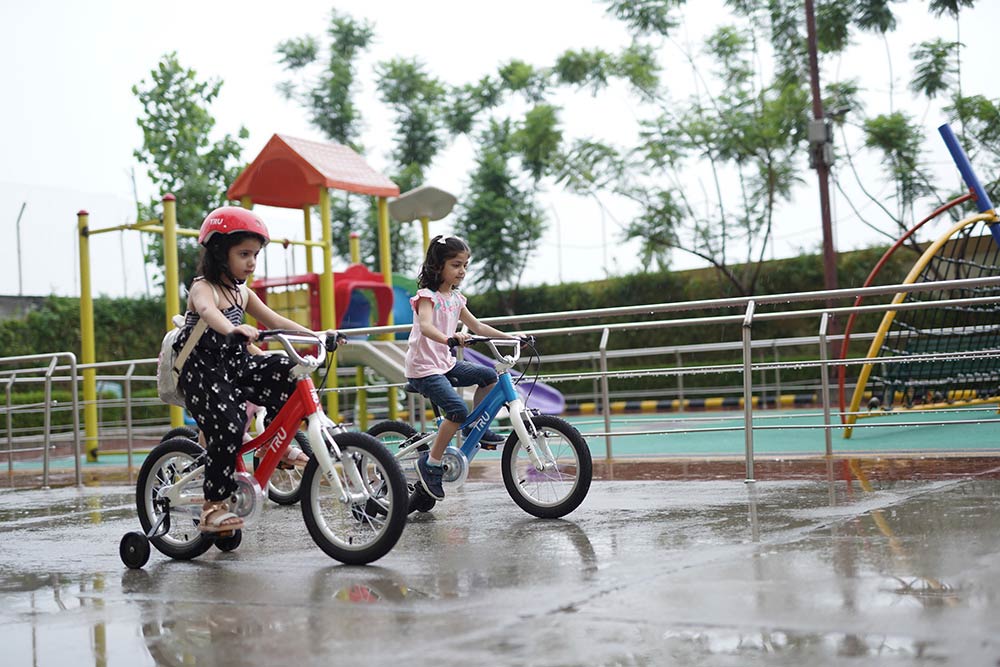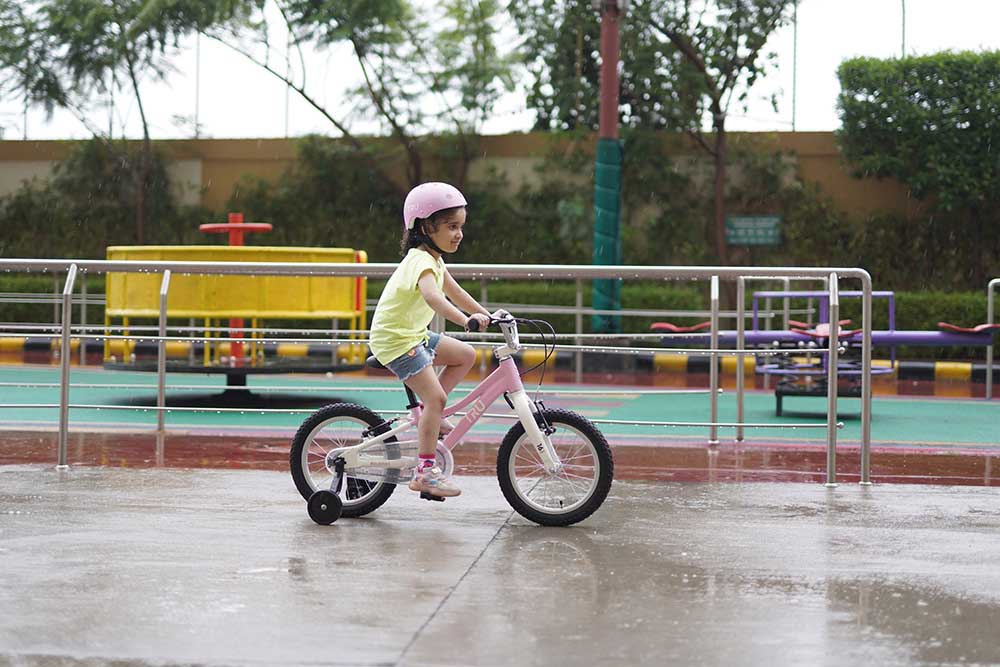 Baby Bicycle for 4-6 year old boys or girls designed for Secure Rides
Pave way for adventures as your little ones embark on a journey to discover the undiscovered, with Tru 1.6. Making balancing fun for your 4-6 years old, these best baby bicycles online are designed for Uber comfort and safety. It's time to ride safely and enjoy the experience.
Tru 1.6, is undoubtedly the best kids cycle online for kids of age 4-6 years
Your child's constant companion
Catches up with the growth of your child with its modifiable saddle and handlebar. Stays by your kid throughout their growing up journey.
Ensures freedom and safety
Safety crash pads that let you leave your munchkins to their own devices without stress. Equips them for the escapades that await, the best bicycle for 6 year old boy.
It has got your back
Ergonomically adapted brake lever with reach adjustability suitable to fit very small hands. High-quality cables to reduce friction and smooth performance even during the wet. Indeed the best bike for 5 year old
Flaunt your style
Up the ante and stand out rather than blend in by showing your buttercups' personality and creativity with the colors that match their personality.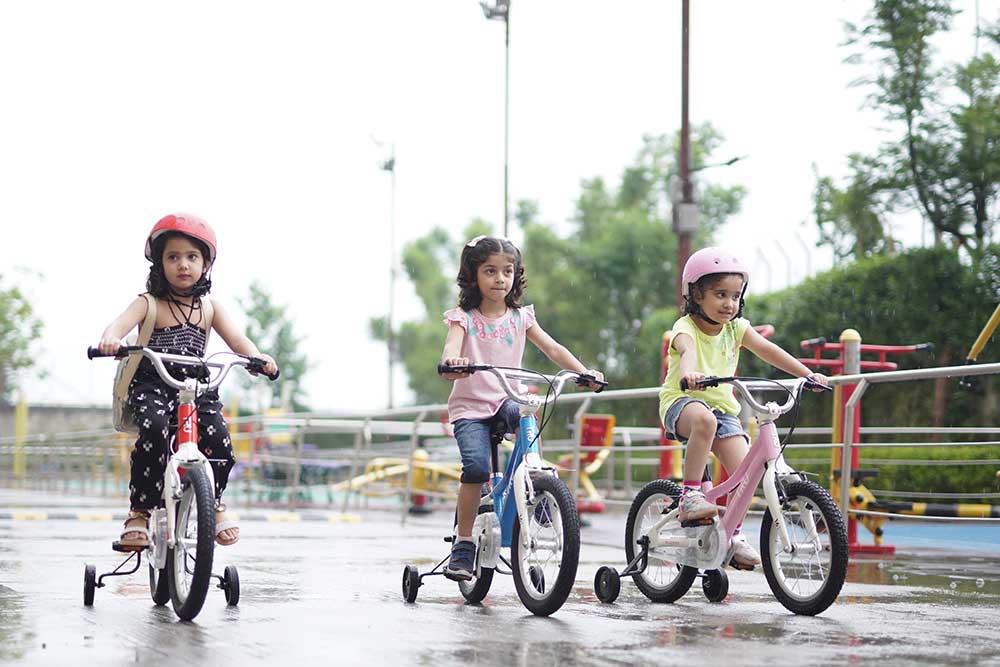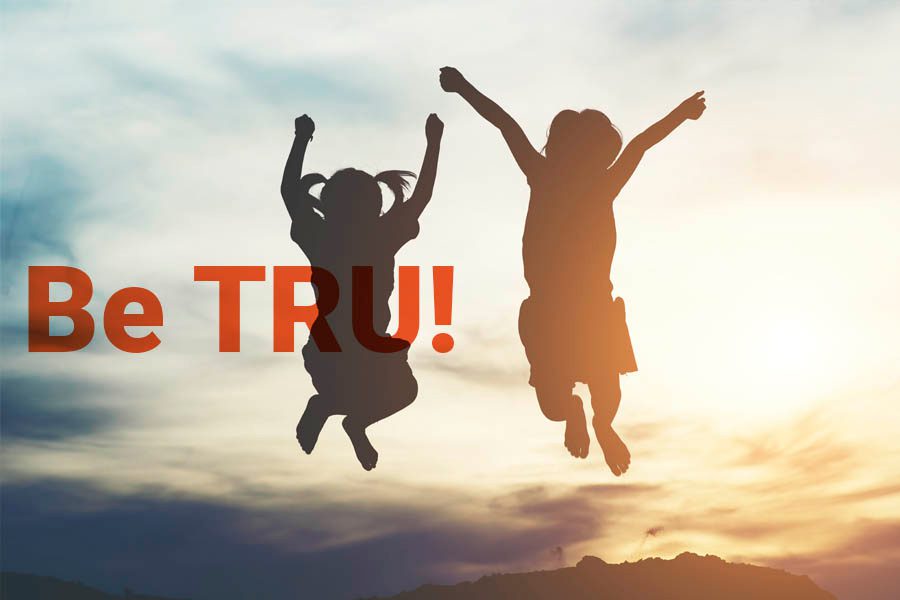 Tru 1.6, buy best kids cycle range online for kids aged 4-6 years
Tru Bikes are small kids cycles designed for the utmost comfort and safety for your young ones. Ranging from 4-6 Years, we have the best cycle for kids online. These baby bicycles online come without gears and can be chosen as per the height, age and weight of the kids. 
Tru Bikes give your sweetie pies the pleasure and liberty of cycling by offering bicycles that are high quality, lightweight, safe and designed specifically for kids. Be undefeatable, with kids bikes that make a statement. Indeed the best bicycle for 4 years old.
Subtle and stylish, uncover the secrets, or just chat to the wind. It whizzes through the traffic jams and icing on the cake – no need to pay for the gas, parking fees, or insurance… Hurray! These cycles for kids of 4-6 years make pedaling fun.
Buy Tru 1.6 kids' bikes online for ages 4-6 years.