Features that Make Bicycling a Fun Activity for Kids Age Between 6-8 years
When in doubt, pedal it out. King of all bikes, glistening brighter than the stars, TRU 2.0 is your ticket to fame. If you are looking for a non gear cycle for your 6-8 years old, Tru 2.0 makes your cupcakes shine bright like a diamond. Rihanna agrees with it too! It's time to revel in the true joy of riding. Get ready for the fun ride.
Sturdy aluminum body

Superlight in weight

Laced with geometry designed for kids to make riding a fun activity
Your wait for the oh-so-perfect baby bicycle for 6 – 8 years old ends here.
Every Tru Bikes comes with an assurance that it glides like a dream everywhere. On-road or off-road, it is designed and engineered to tackle any kind of road. You always have incredible control of speed and safe braking. Designed to impress and adrenaline-approved, this beauty will surely leave others around you spellbound. Make them go Whoa!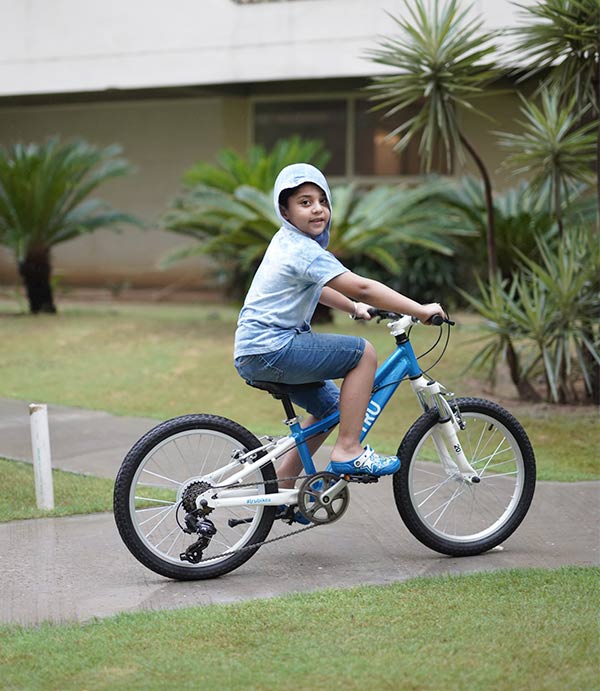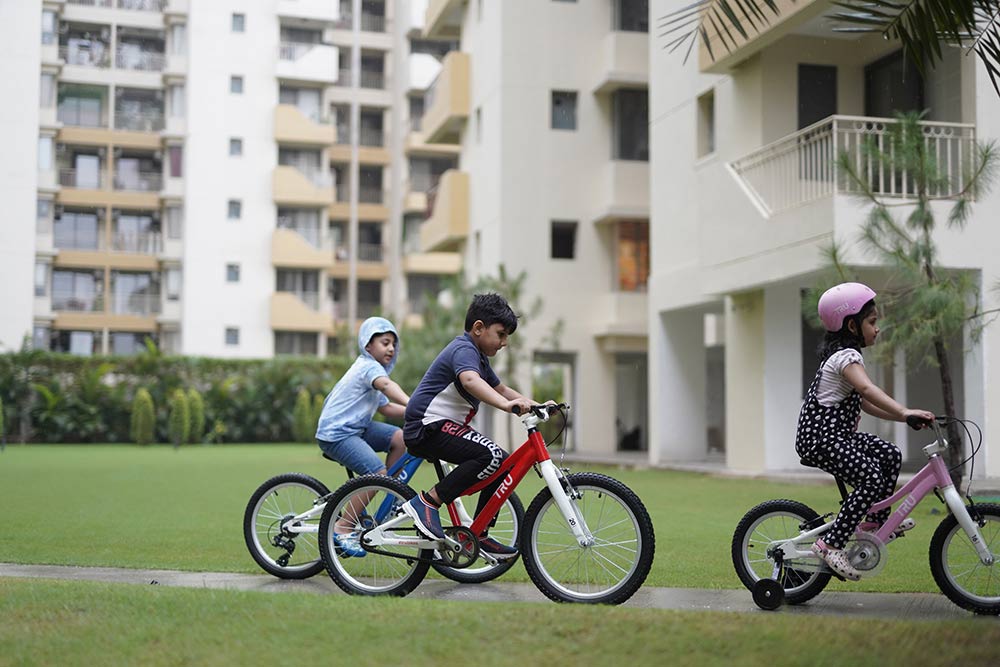 Tru 2.0: The perfect kids no gear Bicycle for the  for your kids aged 6-8 years
Whether you are looking for a baby bicycle for a 6-8 years old boy or 6-8 years old girls in India, Tru 2.0 "fit as per the child's needs."
High-quality

lightweight tyres for good shock absorption

low rolling resistance

maximum grip
This Tru 2.0 is the best kids non gear bike online and is curated exclusively for your child.
Shop Baby Bicycles for 7 years Old & 8 Years Old Kids Online: Give the best bike riding experience.
Tough and elegant, dressed up in a feel-good factor, it's time to embrace stardom with Tru 2.0, one of the best kids bikes online for a 6-8-year-old boy or girl.
These online baby bicycles are indeed a showstopper.
TRU 2.0:
Age: 6-8 Years, Height: 3'9"–4'4", Weight: 9.6 KG
Time to shop TRU 2.0 – best kids cycle for a 6-8-year-old boy or girl online at a value for money price.
We also have Tru 2.0 pro – gear cycle for 6-8 years old kids.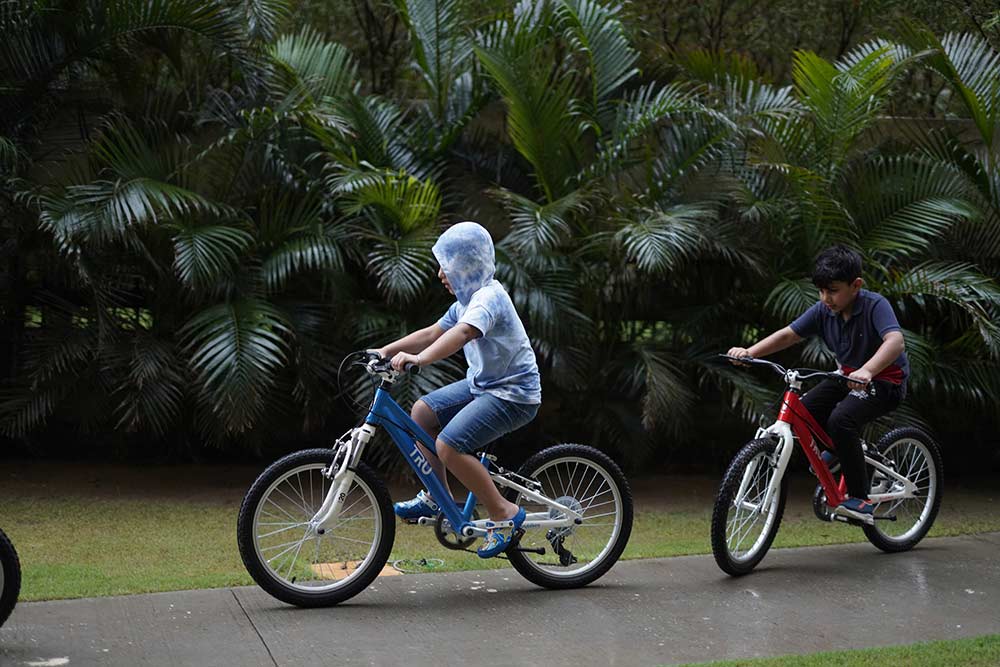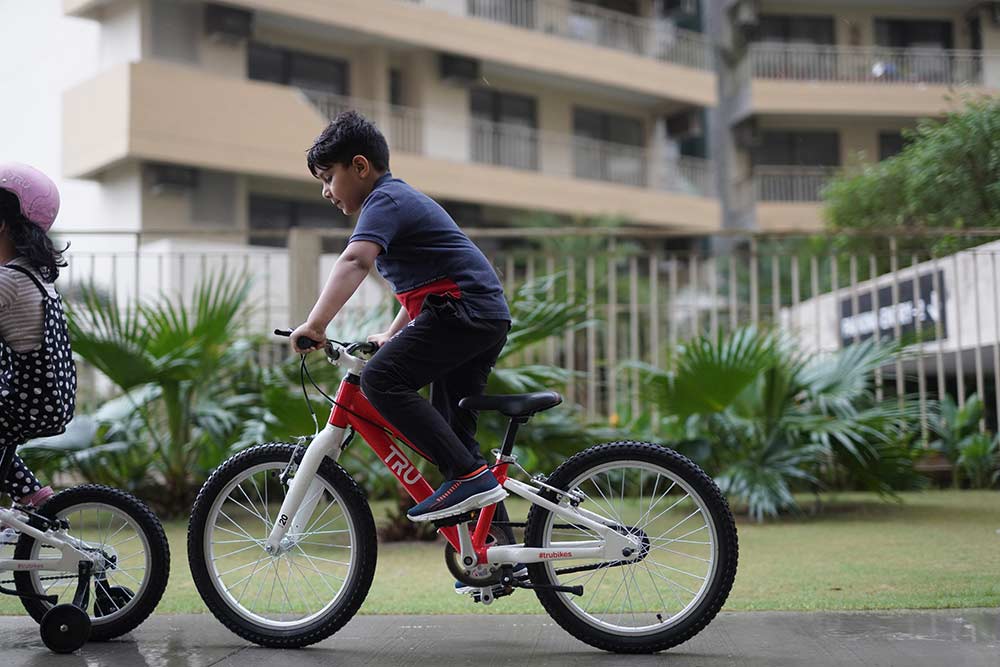 The Right Design and Size of Kids' Cycle designed for Utmost Comfort and Safety
Incredible design and high-end technology ensure high performance. Catch one if you can!
Making pedaling fun for your 6-8 years old, these best kids bicycles online are designed for Uber comfort and safety. It's time to ride safely and enjoy the experience.
Tru 2.0, undoubtedly the best Kids Bike for 6 – 8 years Old
Fits every age
Adjustable saddle and handlebar ensure that it fits perfectly as your child grows. A little heads-up! Your child might grow out of their childish habits but not out of this.
Ride or roam
Featherweight alloy construction used in both frames and forks, which not only shaves weight off the bike but also improves overall handling without sacrificing strength.
Tailored to conquer
Light and ergonomically designed saddles, sized specifically to help smooth out the bumps and make the ride enjoyable and pleasant everywhere.
Locks stability and prepares for future
Safety pads, efficient stability and absolute balance prepare your kids for the mountain bikes that await them as they grow up.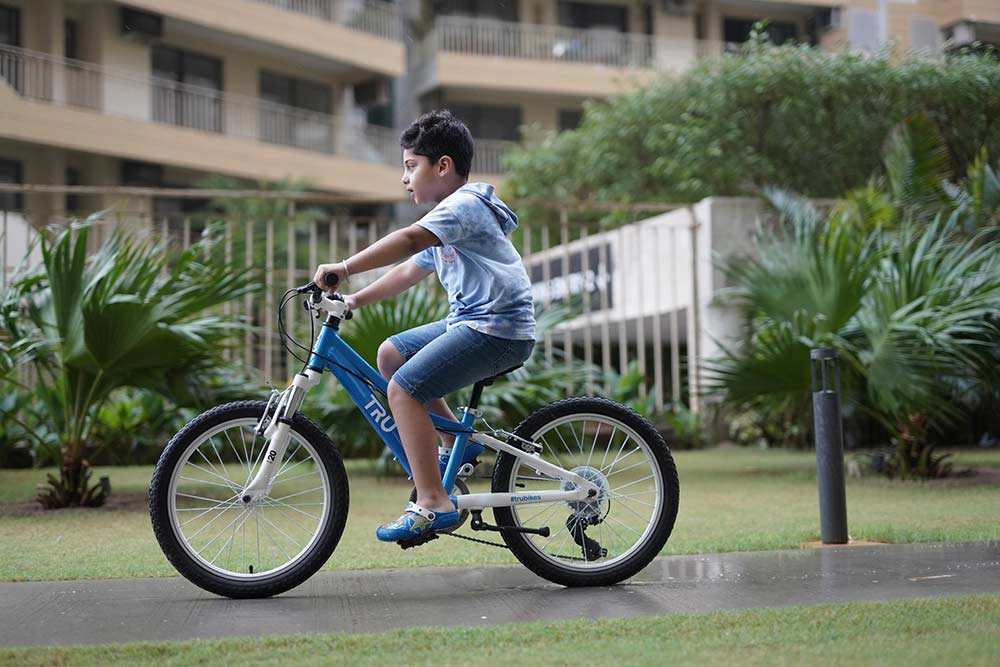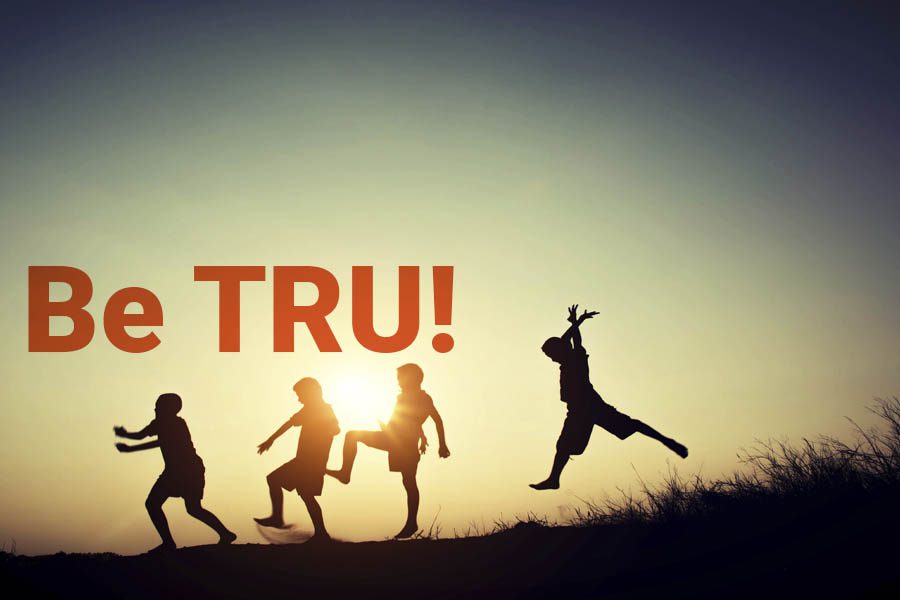 Buy Tru 2.0 Bicycles – Contribute to Your Kid's Healthy Growth
Tru Bikes are small kids cycles designed for the utmost comfort and safety for your young ones. Ranging from 6-8 Years, we have the best cycle for kids online. These baby bicycles online come without gears and can be chosen as per the height, age and weight of the kids.
Tru Bikes give your children true freedom on wheels. High-quality, lightweight and sturdy bikes help them explore the goodness of pedaling at its finest. It exposes them to a world where there's more to cycling.
Its insane agility and control transform your little rock stars into confident riders of tomorrow. It's time to kiss the wind with awesome comfort and excel in every journey. Bon voyage!
Buy kids' bikes online with Tru Bike.